Since it's the end of the month, I am one broke as a joke gal! Even though I know I can't spend any money it's still nice to make fun little wish list! (1) "A Place of Yes" from Bethenny Frankel. I've been meaning to read her latest book since it came out.. now I have some actual motivation!! (2) Crest 3D Whitening Strips. This is another thing I've been meaning to do.. it's not that my teeth are yellow and gross but they could definitely benefit from some whitening strips. Ps. Click HERE for a $5 off coupon when you purchase through Amazon!! (3) NYC Lip Stain in Rock on Ruby.. to go with my (hopefully) pearly whites! (4) Ukulele Songs by Eddie Vedder on vinyl.. it's an amazing album that NEEDS to be had on vinyl!
Bethenny Frankel – A Place of Yes $15
Crest 3D White Strips $21 (after coupon)
NYC Lip Stain $5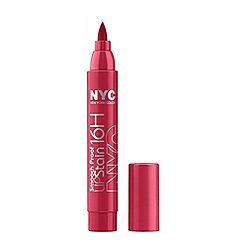 Eddie Vedder – Ukulele Songs on Vinyl $23
Dollars saved? $64.